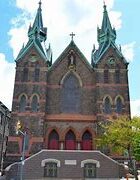 Façade and Spire Rehabilitation
Our History
Visitation of the Blessed Virgin Mary Church was dedicated on Christmas Day in 1872 on the corners of Cambria and C Streets. Our Church was originally dedicated to St. Cecilia with Reverend W. Powers as the founding pastor. In 1876, the foundation was laid at our current location and the name of the parish was changed to Our Lady of the Visitation.
Visitation BVM Catholic School was opened in 1883 and soon welcomed 900 students instructed by the Sisters of the Holy Child and lay teachers. The Sisters of Saint Joseph, who have profoundly influenced the growth and development of so many for so long, took over stewardship of the school in 1911. The Community Center at Visitation was opened in 2003 by Catholic Social Services to serve and engage the community and remains a welcome space for Kensington residents to build meaningful connections and access resources.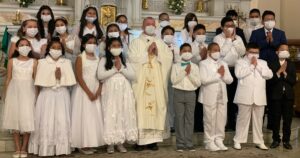 These services are vital to the neighborhood, as Kensington is one of the most poverty-stricken neighborhoods in the nation. Kensington has always been a poor, working-class, family-oriented neighborhood. Since its founding, Visitation BVM Church has been a very important historic and cultural center in the neighborhood, providing shelter, education, dignity, and purpose to all our parishioners and neighbors.
Our Vision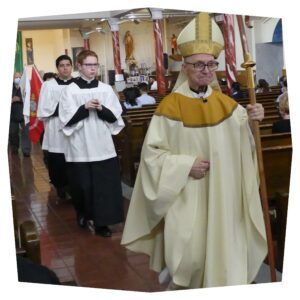 Visitation BVM's mission is to be a place from which the good news of God's kingdom is spread, a place of spiritual uplifting, and a place of safety and unity for the Kensington community.  We are excited to celebrate 150 years of this mission and ministry this year!  
In order to fulfill our mission and reach as many people in our community as we can for the next 150 years and beyond, we need to restore the façade and spires of our Church and the roof of the school. 
Façade and Spire Rehabilitation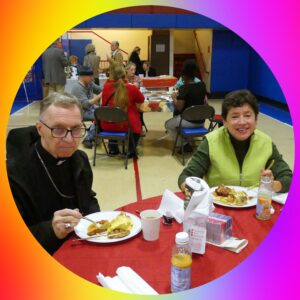 We see clearly the challenge of raising millions of dollars for a poor Church and school, in a poor part of the city and with poor parishioners and parents.  As daunting as the task in front of us is, we must repair the buildings that comprise Visitation BVM. 
Visitation BVM Church, School and Community Center have provided a bedrock foundation for countless people to live happy, productive lives.  We must ensure that the next generation will continue to have the same benefits that Visitation BVM provides. 
Our Plan 
In order to successfully carry out the plan above, we anticipate that the campaign would have a fundraising goal of $3.5 million over a 3-year pledge period.  
We invite and appreciate your generous contribution and participation in this critical endeavor for the future of our parish and school.